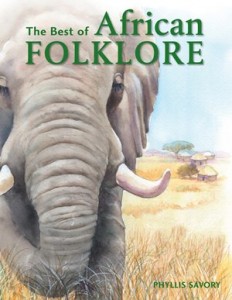 Africa has a wonderfully rich store of folk tales that have been passed down from one generation to the next. There are stories about how the world came into being, stories that tell of the relationships between human beings and between man and his environment, and of the lessons to be learned from everyday experience. The tales are like the fairy tales told all over the world, but they have a strong African flavour that is as real as the smell of rain on hot earth.
Now in a revised format with an updated cover, The Best of African Folklore takes the reader into an enchanted world where animals can talk and humans are often changed into different forms, where magic is commonplace and reality is turned delightfully on its head. Despite numerous setbacks, things usually turn out all right in the end. Wicked and greedy people (and animals) come off worst and the good receive their just rewards. The gods are stern but fair, and every story has a moral for those who are wise enough to see it. 
About the Author
The late Phyllis Savory was a well-established collector and reteller of African tales. This, her last collection of folklore, comprises 39 stories drawn from all parts of southern Africa and further afield. Illustrated with detailed drawings by Gina Daniel, it will delight adults as well as children. True to the spirit of African stories, the tales are especially suitable for reading aloud.
Published by Struik Lifestyle (An imprint of Random House Struik)
ISBN: 9781432303426