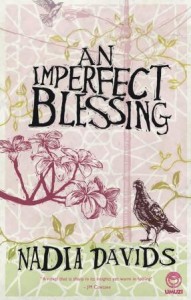 It is 1993. South Africa is on the brink of total transformation and in Walmer Estate, a busy suburb on the slopes of Devil's Peak, fourteen-year-old Alia Dawood is about to undergo a transformation of her own. She watches with fascination and fear as the national drama unfolds, longing to be a part of what she knows to be history in the making. As her revolutionary aspirations strengthen in the months before the elections, her intense, radical Uncle Waleed reappears, forcing her parents and sister Nasreen to confront his subversive and dangerous past.
Nadia Davids' first novel moves across generations and communities, through the suburbs to the city centre, from the lush gardens of private schools to the dingy bars of Observatory, from landmark mosques and churches to the manic procession of the Cape Carnival, through evictions, rebellions, political assassinations and first loves. The book places one family's story at the heart of a country's rebirth and interrogates issues of faith, race, belonging and freedom.
An Imperfect Blessing is a vibrant, funny and moving debut.
About the author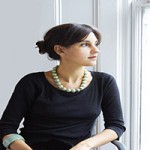 Nadia Davids' work has been published, produced and performed in southern Africa, Europe and the United States. She was awarded the 2003 Rosalie van der Gucht Prize for new directors for her play At Her Feet and in 2008 received three Fleur de Cap Award nominations for Cissie. Nadia Davids holds a PhD in Drama from UCT and lives in Lon­don, where she lectures in the Drama Department at Queen Mary's, University of London.
Follow Nadia on Twitter HERE and like her page on Facebook HERE
Published by Umuzi (An imprint of Random House Struik)
ISBN: 9781415207154