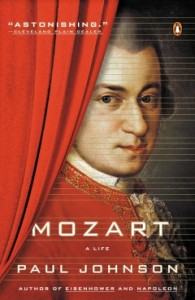 Mozart's music has enthralled listeners for centuries. In this brilliant biography, acclaimed historian Paul Johnson draws upon his expert knowledge of the era and Mozart's own private letters to conjure Wolfgang Amadeus Mozart's life and times in rich detail. 
Johnson charts Mozart's life from age three through to his later years—when he penned The Marriage of Figaro and Don Giovanni. Along the way, Johnson challenges some of the popular myths that cloud Mozart's image: his allegedly tempestuous personal relationships and supposedly bitter rivalry with Salieri, as well as the notion that he was desperately impoverished when he died.
The result—a bold, invigorating portrait of one of the most popular and influential composers of all time—is a welcome addition to Johnson's extraordinary body of work and makes a perfect gift for classical music lovers and fans of biographies.
About the Author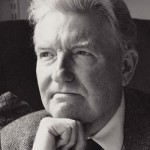 Beginning with Modern Times (1985), Paul Johnson's books are acknowledged masterpieces of historical analysis. He is a regular columnist for Forbes and The Spectator, and his work has also appeared in The New York Times, The Wall Street Journal, and many other publications.
Published by Penguin Books
ISBN: 9780143126065