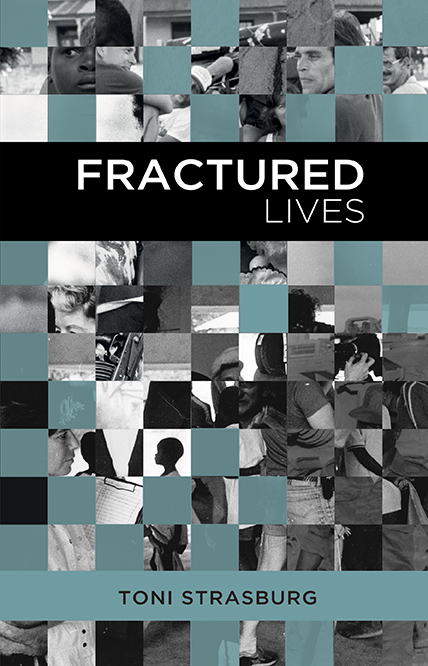 Toni Strasburg has written a memoir, Fractured Lives, which tells of her experiences as a documentary filmmaker covering the wars in southern Africa during the 1980s and 1990s.
Interweaving autobiography, history and social commentary with frontline reporting, the memoir offers a personal female perspective on a traditionally male subject.
Despite the constant difficulties of finding funding and commissions from television broadcasters, Toni made several remarkable films across the Frontline States – Angola, Mozambique, Zambia and Zimbabwe – witnessing and recording the silent victims of war.
Fractured Lives describes the changing landscape of southern Africa as Namibian independence and the end of the war in Mozambique bring hope – but also despondency. In its final chapters, the memoir tells how people can survive the most desperate of odds and begin anew. Devastated towns slowly rebuild and normal human activity returns to scarred villages.
Click HERE to read an extract from Fractured Lives.
This book releases in South Africa next week, and if you live in Cape Town go along to Toni's book launch at The Book Lounge, on the 4th of April '13 (17h30 for 18h00).