From the author of the Orange Prize winner Half of a Yellow Sun, Chimamanda Ngozi Adichie, comes Americanah, a fearless, gripping and richly told story of love and race centred around a young man and woman from Nigeria who face difficult choices and challenges in the countries they come to call home.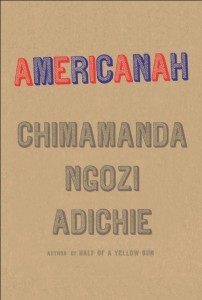 As teenagers in Lagos, Ifemelu and Obinze fall in love.Their Nigeria is under military dictatorship and people are fleeing the country if they can. The self-assured Ifemelu departs for America. There she suffers defeats and triumphs, finds and loses relationships, all the while feeling the weight of something she never thought of back home: race. Obinze had hoped to join her, but post-9/11 America will not let him in, and he plunges into a dangerous, undocumented life in London.
Thirteen years later, Obinze is a wealthy man in a newly democratic Nigeria, while Ifemelu has achieved success as a blogger. But after so long apart and so many changes, will they find the courage to meet again, face to face?
You can read the first chapter of Americanah HERE
About the Author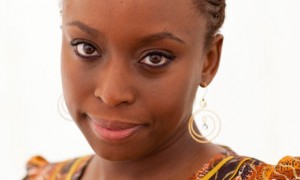 Chimamanda Ngozi Adichie was born in Nigeria in 1977. She is the author of three novels, Purple Hibiscus (2003), Half of a Yellow Sun (2006), and Americanah (2013), of a short story collection, The Thing around Your Neck (2009).
She has received numerous awards and distinctions, including the Orange Broadband Prize for Fiction (2007) and a MacArthur Foundation Fellowship (2008).
View Chimamanda's website HERE
Find her on Facebook HERE