Dawn light on the mountains, a two metre swell coming off False Bay. PI Fish Pescado – lithe, blond-haired, six-pack – is surfing. To Fish this is paradise. Except, he has no work, and a diminishing bank balance. Until a young surfer paddles up: 'Hey, Fish, there's a pretty chick looking for you.' The pretty chick is Vicki Kahn, poker addict by night, lawyer by day. She's bright, sharp, lovely. The best woman he's ever had. And she's got a job for him: find the murderous bastard who wiped out a bystander at an illegal drag race.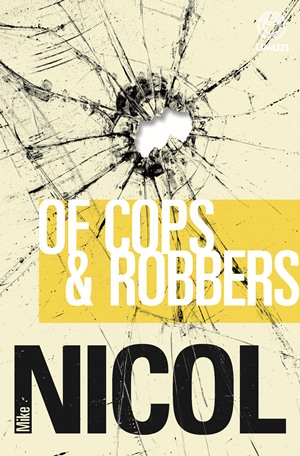 If only it were that easy. Thing is that the drag racer has connections high up. Really high up, right to the police commissioner. Thing is the police commis­sioner has his eye on Vicki Kahn. Thing is the police commissioner has a past, a nasty past. A past that has something to do with hit squads, assassinations, rhino horns and the kind of information that no one wants uncovered. The kind of information that involves lots of money, gold bullion in fact. The commissioner's also got a taste for the lush life. A taste that is ruthless, savage. Before long, Fish and Vicki can't tell who's a cop and who's a robber. Or who's gunning for them.
Ook beskikbaar in Afrikaans. 
About the author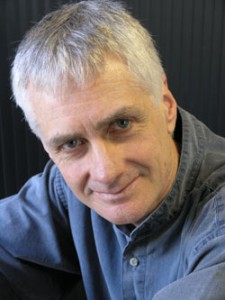 Mike Nicol is a full-time writer. His novels are published here, in the United Kingdom and the States, and have been translated into several languages. He lives in Cape Town.
The author's published works include:
FICTION:
* The Powers That Be (Bloomsbury, 1989)
* This Day and Age (Bloomsbury, 1991)
* Horseman (Bloomsbury, 1993)
* The Ibis Tapestry (Knopf, 1998)
* Out to Score (with Joanne Hichens, Umuzi, 2006)
* Payback (Umuzi, 2008)
* Killer Country (Umuzi, 2010)
* Black Heart (Umuzi, 2011)
NON-FICTION:
* A Good-Looking Corpse (Secker & Warburg, 1990)
* The Waiting Country (Gollancz, 1995)
* The Invisible Line (Random House SA & Kwela, 1998)
* Sea Mountain, Fire City (Kwela, 2001)
* The Firm: A Biography of Webber Wentzel Bowens (Random House SA, 2006)
* Mandela: the Authorised Portrait (Wild Dog, 2007) with Tim Couzens, Rosalind Coward, and Amina Frense
* Monkey Business: The Murder of Anni Dewani: the facts, the fiction, the spin (Umuzi, 2011)
POETRY:
* Among the Souvenirs (Ravan Press, 1978)
* This Sad Place (Snailpress, 1993)
Follow Mike on Twitter HERE and like his page on Facebook HERE
Published by Umuzi (An imprint of Random House Struik)
ISBN: 9781415203767