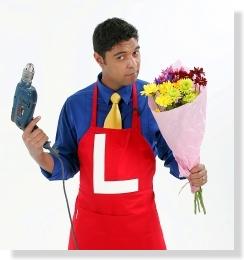 The king of relationship comedy is back! After years of touring his hit show Learner Husband – the definitive guide for confused husbands – and fielding countless requests to write a book on the subject, comedian Stuart Taylor has finally relented and put together the book Learner Husband – A handy guide for avoiding collisions with your wife. It's the unofficial guide to marriage that every couple should read.
He launches the book with a comedy tour. A combo of the book plus two tickets is available for only R300 (and there will be book signings after the show).
Don't miss out on this brand new show guaranteed to have everyone rolling in the aisles. If you're married, dating or even single, make sure you book your tickets to find out for yourself why Taylor is fast becoming one of the most prolific touring comics, not only in SA, but abroad as well.
Date: 9 Aug – 10 Aug 2013 @ 19h00
Price: R120 – R305
Venue: The Lyric Theatre Gold Reef City Casino
133 Northern Parkway Road
Ormonde, Johannesburg
About the book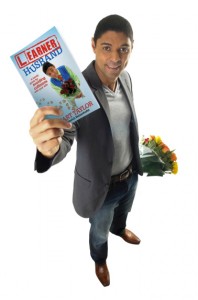 The unofficial guide to marriage by the King of Relationship Comedy will have you and your partner in hysterics, as you K53 your way around the dreaded "D" word. It promises a 4-step technique to avoid unnecessary crashes with your partner and 16 essential guideposts for marriage, and includes the things they never tell you before you get married, mind-reading 101 for men and managing the 'Pressure Cooker'. It's not all about men though, Stuart also guides the ladies as to why their men may appear stubborn, but are really just confused. All of this is personally researched and tested by this degreed zoologist – and he sure knows his mammals!
Booking Information
Computicket
0861 915 8000
http://www.computicket.com
View Stuart's website HERE
View the book's Facebook page HERE and follow Stuart on Twitter HERE