For writers who have ambitions to see their work published in one format or another – or indeed several different formats, from traditional print, to e.book, to downloadable pdf files – the route to publication can be something of a minefield.
Alison Lowry and Tracey McDonald, both of whom have many years of experience in the publishing industry, launched Get Your Book Published a few months ago, where they give writers some useful tools to help them navigate their way through that minefield by offering seminars, workshops, events and consultations on practical advice about publishing.
WEBSITE – www.getyourbookpublished.co.za
FACEBOOK – www.facebook.com/getyourbookpublished
Whether writers are hoping for a commercial book publishing contract or are pondering the pros and cons of self-publishing, Alison and Tracey's separate and combined guidance and expertise, and a thorough understanding of how the book world works, will give them invaluable insight to how best to go about this.
In today's tough commercial world, there are many routes to market available to aspiring authors, but the first and most important way to have the best chance of getting there is, firstly, identifying and understanding what your own hopes and expectations are and, secondly, getting your manuscript into the best possible shape before you launch it into the world, whatever its destination.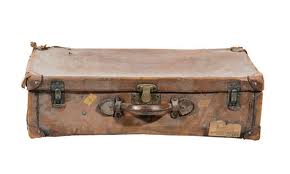 The date for the next seminar, The Suitcase Under the Bed – Practical Advice about Publishing for Aspirant Writers, has been set for Saturday, 21 September 2013 – click HERE for more information.