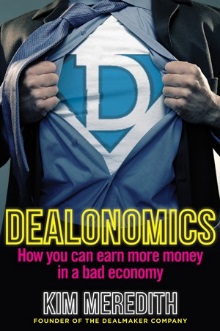 The global economy is a mess. Big business, aided by bad government, has spoilt the party for everyone, yet it is individuals and small companies that are really paying the price. With the depressed state of the economy, companies are not giving much in the way of increases, and vacant positions are not being filled. Existing staff have to work harder for the same, or even less, money. How can individuals, entrepreneurs and small business owners make the best of a bad situation? There is no reason for 'the little guys' to roll over. Armed with the same expert level of deal making skills as the captains of industry, individuals can substantially improve their personal wealth and financial future. This is dealonomics.
Dealonomics will equip everyone with the world-class deal making expertise they need to get the income they want, from those looking for their first job to people wanting increases or promotions, and for corporations looking to improve their profits and retain their top performers. An essential read for everyone who wants to improve their income or financial position in today's recession prone world.
Kim will be a keynote speaker for the Thinksales Conference to be held on 17 and 18 September at MonteCasino, Johannesburg. CLICK HERE for more information.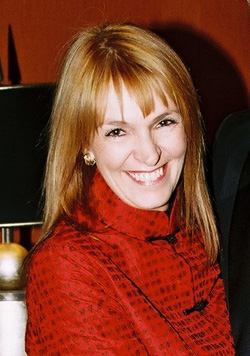 Kim Meredith is an internationally acclaimed lecturer, negotiator and dealmaker, as well as chief executive officer of The Dealmaker Company. She has held executive positions in business since the late 1980s. Her last corporate position was with a Johannesburg Stock Exchange–listed information technology group, where she was on the main board as executive director of strategy.
Kim has been nominated for and won numerous business awards. This is her fourth non-fiction book focused on her subject of passion, deal making. Kim is widely credited with having re-defined deal making in the broader business context.
You can visit Kim website at www.thedealmaker.com.
Published by Zebra Press (An imprint of Random House Struik)

ISBN: 9781770225572