One year ago the news that made headlines around the world was of the massacre at Marikana.
Today, Tafelberg has released a book We Are Going to Kill Each Other Today: The Marikana Story.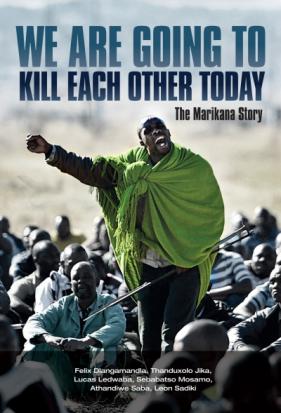 On 16 August 2012 the most shocking carnage in South Africa's recent history occurred in the platinum mining town of Rustenburg: the Marikana shooting that left 34 striking miners dead.
This book tells the story behind the newspaper headlines. Who was involved? Where did the miners, mostly migrant workers, come from and what were their personal circumstances? The authors explore the realities of their lives and also tells the story of "the man in the green blanket", who became a symbol of the strike.
The broader context is investigated: what was the role of the mines – Lonmin in particular – and the competing unions, NUM and Amcu? What role did traditional beliefs play – did a witch doctor aggravate the situation? A striking photo section of mostly unpublished photos also chronicles the events from a different angle.
Through incisive investigative journalism the events and parties involved are identified and their role analysed.
THE AUTHORS
We are Going to Kill Each Other Today: The Marikana Story was written by investigative journalists from City Press, namely: Thanduxolo Jika, Sebabatso Mosamo, Leon Sadiki, Athandiwe Saba, Felix Dlangamandla, and Lucas Ledwaba.
Many of them have been awarded for their work. Lucas Ledwaba won a CNN African Journalist of the Year Award in 2010 for his reporting on HIV/Aids, while Thanduxolo Jika was a winner in the features category in the Vodacom Awards in 2010, and a finalist for both the Taco Kuiper and CNN awards in the category general news.
Athandiwe Saba is an experienced investigative reporter and Loyiso Sidimba has reported widely on politics, business, music and sport. Neo Mosamo is a freelance photojournalist whose work has appeared in City Press, The Star and True Love magazine.
Photographers Felix Dlangamandla and Leon Sadiki have been awarded for their work several times, and Felix won best photograph of the year with his work Mourning which appears in the book.
Published by Tafelberg

ISBN: 9780624063469