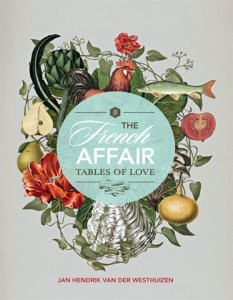 The French Affair is a collection of recipes collected by author, chef and photographer Jan Hendrik van der Westhuizen on his life journey that took him from a farm in South Africa to the French Riviera and Paris. The book is a feast for the eyes and nourishment for the soul, reflecting Jan Hendrik's love affair with France and its culture of good food, fresh produce from local markets and the meals he has been inspired by on his travels through these epicurean surroundings.
Jan Hendrik's love of food was nurtured by his mother and grandmothers, and this family influence and his South African roots are reflected in his recipes for Ouma se Soetkoekies (spice and sweet wine biscuits) and Milk Tart with Cinnamon Quinces. Dishes such as Cauliflower and Roquefort Soup, and Creamy Chicken and Corn Pot Pies are inspired by his student years in Stellenbosch, while Rabbit and Wild Mushroom Ragoût, Sticky Tarte Tatin and Croque-Monsieur à la Banane clearly show the French influence. Oysters Baked with Champagne Cream and Turkish Delight Pavlova reflect his time spent as a private chef on a yacht on the French Riviera. There is also a chapter with basic recipes for pastry, pasta, jams and preserves.
CLICK HERE to watch the book trailer for The French Affair
Jan Hendrik shows us how to make delicious Balsamic Toffee Tomatoes
About the author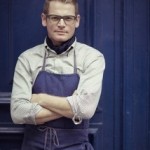 Jan Hendrik van der Westhuizen was born in the northern part of South Africa and spent his childhood on the family farm. After matriculating, he completed an Advanced Diploma in Culinary Arts in Stellenbosch, specialising in pastry. He furthered his studies with a Bachelors degree in Applied Design and Photography, and worked for ELLE magazine in South Africa and Paris as a contributing food editor. Jan Hendrik also worked as a private chef on board a luxury yacht on the French Riviera, and is currently living in the South of France, where he is in the final stages of opening his new restaurant, JAN.
Like Jan Hendrik's page on Facebook HERE and follow him on Twitter HERE
View Jan Hendrik's website HERE
Published by Struik Lifestyle (An imprint of Random House Struik)
ISBN: 9781432301972