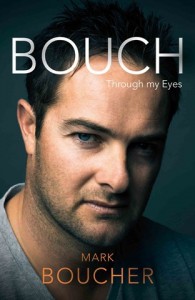 When Mark Boucher played his first game of cricket for South Africa, a senior player took him aside and bluntly told him he was the worst wicket-keeper ever to play in the national side. Over a decade later, when Bouch finally retired with a plethora of records under his belt and to huge acclaim from the public, he took grim satisfaction in relating this piece of history.
Through my Eyes is the story of a man with remarkable sporting prowess. Born into a sports-mad family in East London, he excelled in squash, tennis and rugby before choosing cricket as his preferred sport. His extraordinary achievements on the field are well known – he was voted SA player of the year in 1998, 2000 and 2006. What is not so well known, and makes up much of this book, are the behind-the-scenes stories and anecdotes. Stories of staring down the barrel of defeat and of celebrating victory; of developing strong bonds with teammates Graeme Smith, Jacques Kallis and others that go way beyond mere friendship. What emerges is the image of a man who always fought for the underdog, whose never-say-die attitude inspires those around him.
Boucher's career was brought to a dramatic end on a cricket pitch in England when the bail of a stump punctured his left eye. But, in his own words, 'I lost sight but gained vision.' True to his character of gritty determination, Bouch has rededicated his life to a new cause, that of the environment and particularly the critically endangered rhino.
About the author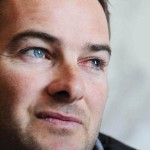 Mark Boucher is a former South African cricketer, who holds the record for the most Test dismissals by a wicket-keeper. He was a regular feature of the South African side since the 1997/1998 tour to Australia, until his retirement from international cricket in July 2012.
View Mark's website HERE
Follow Mark on Twitter HERE and like his page on Facebook HERE
Published by Jonathan Ball Publishers
ISBN: 9781868425907