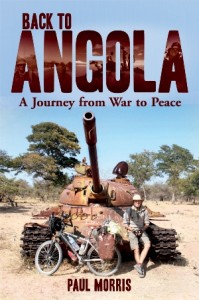 In 1987, Paul Morris went to Angola as a reluctant conscripted soldier, where he experienced the fear and filth of war. Twenty-five years later, in 2012, Paul returned to Angola, and embarked on a 1500-kilometre cycle trip, solo and unsupported, across the country. His purpose was to see Angola in peacetime, to replace the war map in his mind with a more contemporary peace map, to exorcise the ghosts of war once and for all.
Paul's journey starts at Cuito Cuanavale, the scene of one of the last major battles involving South African forces, where he meets a Cuban contractor who fought to defend Cuito Cuanavale at the same time that Paul was with the SADF forces advancing on it. From there on, the narrative shifts between Paul's vivid memories of the war and his experiences in peacetime Angola. In addition, the book is punctuated with fascinating and thoughtful reflections on childhood, masculinity, violence, memory, innocence and guilt.
Back to Angola is an honest, intelligent and deeply moving account of war and its effects on an individual mind, a generation of people, and the psyche and landscape of a country.
Courtesy of Random House Struik, CLICK HERE to read an extract from Back to Angola
About the author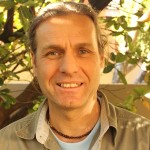 Paul Morris was conscripted into the SADF just before his nineteenth birthday and trained as an infantry soldier in Bloemfontein. On the border he was posted to the well-known 61 Mechanised Battalion Group. Since then, Paul trained as a psychotherapist, and has a master's degree from London Metropolitan University. He lives in Johannesburg, where he practises as a counsellor and coach. Paul has spoken at conferences and seminars about his war experience and recent return to Angola. These include a seminar at Wits Institute for Social and Economic Research, Rhodes University's History Department, Th!inkfest at the National Arts Festival, and the Legacies of Apartheid Wars Conference. His blog www.angolajourney.blogspot.com has attracted those interested in the war in Angola as well as people from the bicycle touring community.
Like Back to Angola's Facebook page HERE 
Follow Paul on Twitter HERE
Published by Zebra Press (An imprint of Random House Struik)
ISBN: 9781770225510