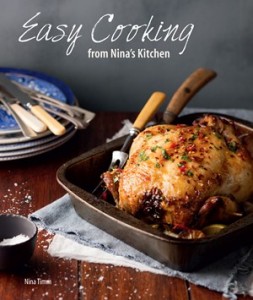 Easy Cooking from Nina's Kitchen is a homely and unpretentious cookbook. As the title so aptly states, Nina makes cooking easy by using affordable, locally available ingredients and recipes that will inspire one and all to cook with love!
With over 100 recipes there is something for everyone. From snacks and delicious meals for book club meetings, new twists on ordinary braai recipes, a meat chapter covering chicken, beef, lamb, pork and seafood to soups and vegetarian meals, sweet treats and ideas for market days!
The recipes are easy-to-follow and complemented by beautiful food and lifestyle photography. Easy Cooking from Nina's Kitchen is a cookbook that will ensure that family and friends return for more. As Nina says, the key ingredient of every successful meal is love.
Ook beskikbaar in Afrikaans
About the author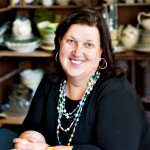 Apart from being a food stylist, photographer and chef, Nina Timm is also a mom who understands that moms who work a full day want easy, affordable and delicious recipes. For just over a year Nina has entertained listeners with her stories and recipes during her weekly radio show on RSG. Nina's food blog is one of South Africa's most read and her site averages 2500–3500 page visits a day! She also regularly consults companies and has done various recipe books for clients.
View Nina's website HERE
Like Nina's Facebook page HERE and follow her on Twitter HERE
Published by Struik Lifestyle (An imprint of Random House Struik)
ISBN: 9781432301521