The Baileys Women's Prize for Fiction (previously known as the Orange Prize) – the UK's only annual book award for fiction written by a woman, has announced their 2014 longlist.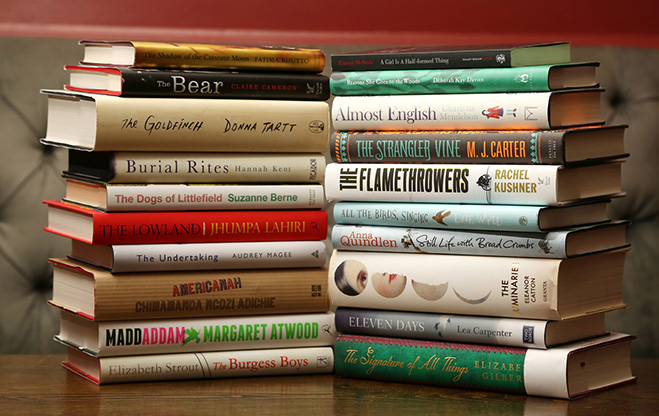 The judges must now whittle these 20 books to six, before choosing an overall winner to be announced on 4th June 2014.
Chimamanda Ngozi Adichie – Americanah
Margaret Atwood – MaddAddam
Suzanne Berne - The Dogs of Littlefield
Fatima Bhutto – The Shadow of the Crescent Moon
Claire Cameron - The Bear
Lea Carpenter – Eleven Days
M.J. Carter – The Strangler Vine
Eleanor Catton – The Luminaries
Deborah Kay Davies - Reasons She Goes to the Woods
Elizabeth Gilbert – The Signature of All Things
Hannah Kent – Burial Rites
Rachel Kushner – The Flamethrowers
Jhumpa Lahiri – The Lowland
Audrey Magee – The Undertaking
Eimear McBride – A Girl is a Half-Formed Thing
Charlotte Mendelson – Almost English
Anna Quindlen – Still Life with Bread Crumbs
Elizabeth Strout – The Burgess Boys
Donna Tartt – The Goldfinch
Evie Wyld – All the Birds, Singing
Click HERE to read more about these books and authors on the Bailey's website.