This is the ultimate book on all things Brett Murray. Spanning his entire career, Brett Murray's book boasts both powerful imagery, and reflective texts from his, 80s cultural/struggle work, through his career to The Spear; the natural outcome of his art and reflections on injustices past and present. Featuring short introductions at the start of each body of work included, and contributions by Roger van Wyk, Michael Smith and Steve Dubin, it is an in-depth look at the artist, and the man.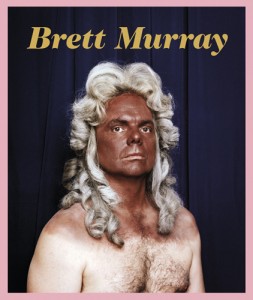 In the words of Steve Dubin:
Some art soothes the soul. It makes you feel warm and tingly; you'd be at ease bringing your ouma or gogo to view it. But other types of creative work can roil one's sensibilities, intrude in your face and burrow beneath the skin, aggravate like a pesky speck of food lodged behind a rear molar.
 Brett Murray staked out his artistic turf early in his career and has doggedly cultivated it ever since. Murray's impatience with political correctness, and disgust with the constraints imposed by artistic gatekeepers, has scarcely been disguised. This was demonstrated by The Spear in 2012, which became the most vilified work of art ever produced in South Africa. Murray was branded "provocative", "subversive", "sardonic", "bitter" and an "angry young artist". However, what mattered was that The Spearhad transfixed the country. Art dominated the news and public discourse.  
In Brett Murray's words:
100% I wouldn't do it again, and 100% I would.  Because I think I have a right to do what I do, say what I say, think what I think, and I think every poet, playwright, thinking person, non-thinking person has a right to air their views as they see fit.
About the author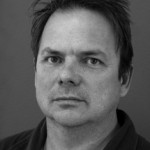 Brett Murray is a Pretoria-born, South African artist mostly known for his steel and mixed-media wall sculptures. He studied at the University of Cape Town Michaelis School of Fine Art where he was awarded his Master of Fine Arts degree in 1988 with distinction. From 1991 to 1994 he established the sculpture department at the University of Stellenbosch.
View Brett's website HERE
Published by Jacana Media
ISBN: 9781431408511