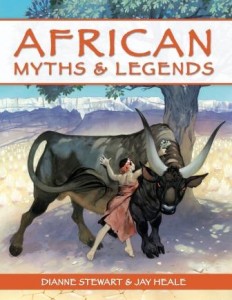 A stunning new cover, design and format brings to life African Myths & Legends, a combination of two earlier publications (Daughter of the Moonlight and Other African Tales and South African Myths and Legends). It is a spellbinding and fascinating collection of tales that will enliven the imagination of young readers. Vividly illustrated, the book sustains the intrigue of storytelling that has been passed on from generation to generation. The magic lies in deciding whether the stories are fact or fiction.
The book offers an explanation for the myths people encountered in their ordinary daily lives and the norms and social practices that have emerged from these events. Using historical events as a backdrop, yet weaving in fantasy and magic, these extraordinary tales are not only interesting but also highly informative and educational.
About the Authors
Dianne Stewart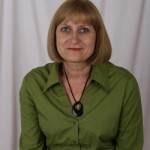 Dianne Stewart has postgraduate degrees in African Languages and English (specialising in South African Literature). She has written a number of highly acclaimed children's books, including Folktales from Africa. Many of her books have been published in other languages such as The Gift of the Sun (Zulu, Xhosa, Afrikaans, Danish, Norwegian, Swedish, Spanish, French and South Korean). Chasing the Wind has also been transcribed into Braille.
View Dianne's Facebook page HERE
Jay Heale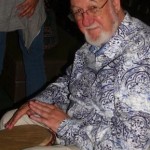 Jay Heale is an authority on children's books in South Africa and edits the Bookchat website which carries news and reviews of children's literature and is updated monthly. He has also written a number of books including True African Animal Tales and South African Sea Adventures, both published by Struik.
Published by Struik Lifestyle (An imprint of Random House Struik)
ISBN: 9781432303501