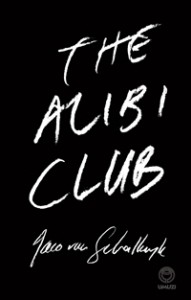 In 1998 a young South African arrives in Brooklyn, New York. He becomes a bartender at The Alibi, a dive full of blue-collar workers, drug dealers, music lovers and Guinness.
At The Alibi, locals play pool and watch Jeopardy! as triple-A-listers from Manhattan eye their neighbourhood's tree-lined avenues and buy up its historical brownstones. Soon soya milk and organic vegetables take up shelf space where cheap cleaning products and anaemic limes used to be. The Alibi is also the place from where its regulars experience the attack on the World Trade Center in 2001, which leaves New York dripping with distrust while terror ripens on its sidewalks.
The Alibi Club, Jaco van Schalkwyk's poignant debut novel, is a unique document about a city, a neighbourhood, and the lives of individuals, all changed irrevocably.
OOK BESKIKBAAR IN AFRIKAANS 

About the Author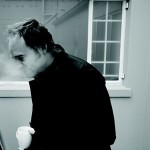 Jaco van Schalkwyk was born in 1979 and received a Bachelor of Fine Arts degree from the Pratt Institute in Brooklyn, New York, where he was the recipient of the Pratt Circle Award for Academic Achievement in 2003 and editor of The Prattler. He returned to South Africa in 2008. Van Schalkwyk is an artist. His work, available through Gallery aop in Johannesburg, has been included in private and corporate collections in South Africa, the United States and Europe.
View Jaco's website HERE
Published by Umuzi (An imprint of Random House Struik)
ISBN: 9781415207178