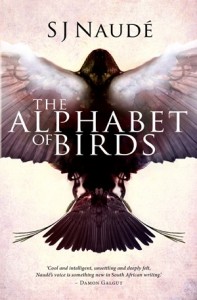 From an ancient castle in Bavaria and a pre-War villa in Milan, to a winter landscape in Lesotho and the suburban streets of Pretoria, the stories in The Alphabet of Birds take an acute look at South Africans at home and abroad. 
In one story, a strange, cheerful Japanese man visits a young South African as he takes care of his dying mother; in another, a woman battles corrupt bureaucracy in the Eastern Cape. A man trails his lover through the underground dance clubs of Berlin, while in London a young banker moves through layers of decadence as a soul would through purgatory. 
Pulsating with passion, loss, and melancholia, S J Naudé's collection The Alphabet of Birds is filled with music, art, architecture, myth, the search for origins and the shifting relationships between people. 
'Cool and intelligent, unsettling and deeply felt, Naudé's voice is something new in South African writing.' – Damon Galgut author of Arctic Summer
About the Author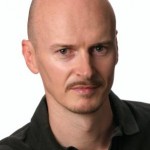 S J Naudé studied law at the University of Pretoria as well as at Cambridge and Columbia. He also holds an MA in creative writing. The Alphabet of Birds in Afrikaans was awarded the University of Johannesburg Debut Prize and the Jan Rabie Rapport Prize. In 2013 he was awarded the Jan Rabie and Marjorie Wallace Writing Scholarship. Having worked in New York and London for many years, he currently lives in Cape Town.
Published by Umuzi (An imprint of Random House Struik)
ISBN: 9781415207130