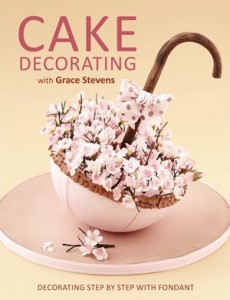 The much-awaited Cake Decorating with Grace Stevens follows on the success of Grace's previous book, Celebration Cakes. This book boasts more sugar flowers than the original, and also includes new fondant figures, wedding cakes and theme specific celebration cakes for Easter and Christmas.
The interest in cake decorating has grown with television programmes such as Charley's Cake Angels, Cake Boss, Last Cake Standing and Ace of Cakes, with the result that an increasing number of people are trying their hand at decorating cakes and are looking for attractive and challenging designs. Cake Decorating with Grace Stevens will definitely appeal to this market.
Grace's enchanting fondant figurines and cakes are unique, and the step-by-step full-colour photography and detailed instructions make their creation (including unbreakable lace and different hairstyles) highly achievable. The in-depth techniques section will also teach readers how to sculpt, fill, stack, ganache and dowel cakes.
About the Author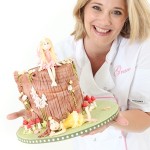 Grace Stevens is the founder and owner of Cupcakes by Design in Cape Town. After graduating in 1999, she was a primary school teacher for 9 years before she began decorating cakes as a hobby for family and friends. Her natural talent immediately became apparent when she started modelling fondant and she never looked back. 
Grace teaches the art of fondant modelling and cake decorating in Cape Town and travels throughout South Africa and overseas to share her expertise. She is a member of the South African Cake Decorators Guild and has become well known for her flower fairies and their original faces.
View Cupcakes by Design's website HERE
View Cupcakes by Design's Facebook page HERE and follow them on Twitter HERE
Published by Struik Lifestyle (An imprint of Random House Struik)
ISBN: 9781432303396