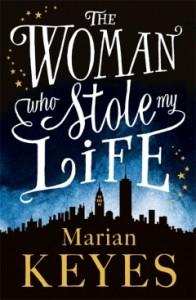 Stella Sweeny is back in Dublin. After living the dream in New York for a year – touring her self-help book, appearing on talk shows all over the USA and living it up in her 10-room duplex on the Upper West Side – she's back to normality with a bang. And she's got writer's block. 
Stella wants a clean break as she didn't exactly leave New York on a high. Why is she back in Ireland so soon? Who is it who keeps calling? Stella wants to get back to being the woman she used to be. But can she? And should she?
Book Trailer: The Woman Who Stole My Life By Marian Keyes 
About the Author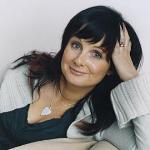 Marian Keyes is the international bestselling author of Watermelon, Lucy Sullivan is Getting Married, Rachel's Holiday, Last Chance Saloon, Sushi for Beginners, Angels, The Other Side of the Story, Anybody Out There, This Charming Man, The Brightest Star in the Sky, Saved by Cake and The Mystery of Mercy Close. Her two collections of journalism, Under the Duvet and Further Under the Duvet, are also published by Penguin. Marian lives in Dublin with her husband.
View Marian's website HERE
Follow Marian on Twitter HERE and like her Facebook page HERE
Published by Penguin Books
ISBN: 9780718155346