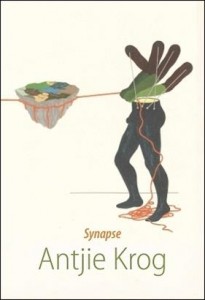 Antjie Krog's readers will welcome her bold and stirring new collection of poetry, her first in 8 years. Themes such as language, memory and conscience are addressed with honesty and a remarkable intensity.
The poems reflect her deep attachment to her homeland and her continuing involvement with this country's complex history and people. At the same time she is redefining her identity as an Afrikaans poet, experimenting in some poems with the distortion of language. Krog wrote in a recent article about her use of language: "I also wanted to cultivate a vocabulary of caring, to bring about a radical discursive encounter not intended to reduce, but to open, through a struggle with language, a vision on an ethical landscape."
The collection includes moving poems about family – those ties that bind us, also to the generations before and after. There are also painful, disturbing poems which voice the poet's anger at the inequalities and injustices of our society There are poems which allow us to listen differently to some of the voices we hear around us every day. And there are poems about growing old and about parting and dying. Of these the eulogy on Nelson Mandela is a highlight.
Also available in Afrikaans as Mede-wete.
About the Author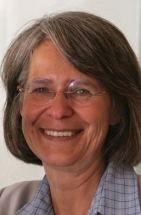 Anna Elizabeth (Antjie) Krog was born on October 23, 1952 in Kroonstad. She was 18 years old when her first volume of poetry, Dogter van Jefta was published in 1970.
In 1972 Januarie-suite was published, and in 1973 it received the Eugène Marais Award.
She completed a BA Degree and an Honours Degree in English (1973) at the University of the Free State. In 1976, she completed an MA Degree in Afrikaans at the University of Pretoria.
Her volume of poetry Jerusalemgangers was awarded the Rapport Prize in 1987, and in 1990 she received the Hertzog Prize for poetry for her volume Lady Anne.
In 1993 she was appointed at the magazine Die Suid-Afrikaan, and in 1995 she started working as a political reporter for the SABC. Antjie reported on the Truth and Reconciliation Commission's hearings from 1996 to 1998. She chronicled her experiences regarding this process in Country of My Skull, which was published in 1998 and received, amongst others, the Alan Paton Award for non-fiction and the Olive Schreiner Prize.
Her volume Met woorde soos met kerse in which her Afrikaans translations and adaptations of South African indigenous language poems (including the San languages) are contained, was awarded first place in the South African Translators Institute's Competition (held every three years) in 2003.
In 2004, her volume of poetry Die sterre sê 'tsau' was published by Kwela Books and subsequently shortlisted for the 2005 M-Net Poetry Prize.
Kleur kom nooit alleen nie was awarded the first RAU (now University of Johannesburg) Prize for creative writing in 2001.
She has been an extraordinary Professor of Literature and Philosophy at the University of the Western Cape since 2004.
Published by Human & Rousseau (An imprint of NB Publishers)
ISBN: 9780798167901