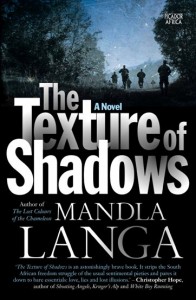 It is 1989, a high point of hope in South Africa's political history. The nation is abuzz with rumours of Nelson Mandela's imminent release, the dismantling of guerrilla camps and the possibility of peace.
A band of exiled People's Army soldiers returns to South Africa. After years in Angola they think the change they have been fighting for is finally about to become a reality. They have been ordered to carry and deliver a sealed trunk to an unspecified destination. It is a mission that makes them a target as different parties set out to separate the men from the trunk and its mysterious contents, setting the stage for several fierce conflicts.
The Texture of Shadows explores a world of hardened guerrilla fighters, corrupt police officers, ex-political prisoners and the victims of abuse of a system of bannings and beatings. But there are also cracks in this steel-edged world that hope, love and beauty can fill as the reader is swept up in the story of Chaplain Nerissa Rodrigues and her fellow soldiers.
'The Texture of Shadows is an astonishingly brave book. It strips the South African freedom struggle of the usual sentimental pieties and pares it down to bare essentials: love, lies and lost illusions.' – CHRISTOPHER HOPE, author of Shooting Angels, Kruger's Alp and White Boy Running.
About the Author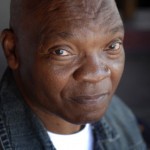 Mandla Langa was born in Durban, grew up in KwaMashu township, and studied for a Bachelor of Arts at the University of Fort Hare. In 1980 he won the Drum story contest for The Dead Men Who Lost Their Bones and in 1991 he was awarded the Arts Council of Great Britain Bursary for creative writing, the first for a South African. Langa's published works include Tenderness of Blood (1987), A Rainbow on a Paper Sky (1989), The Naked Song and Other Stories (1997), The Memory of Stones (2000) and the award-winning The Lost Colours of the Chameleon (2008).
Follow Mandla on Twitter HERE and view his Facebook page HERE
Published by Pan Macmillan SA
ISBN: 9781770103863