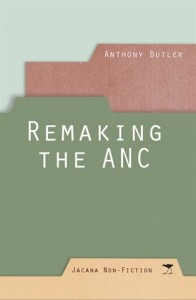 In 2014 we have heard much about the crises and predicaments in which the ANC finds itself. As Anthony Butler says in the introduction to this new book:
After two decades as the party of national government in South Africa, the African National Congress (ANC) is facing unprecedented political challenges. The national and provincial elections in May 2014 demonstrated the vulnerability of the liberation movement to defeat in the most populous and economically pivotal province, Gauteng. It has become clear that the organisational weaknesses of the ANC extend from its candidate selection and leadership election processes, to its membership systems, communications, and money-fuelled politics. As a party of government, the ANC has found itself unable to advance coherent and credible economic and development policies. It remains confused about the appropriate relationship between the state and avowedly 'revolutionary' liberation movement in a constitutional democracy.
Remaking the ANC examines how and why political parties like the ANC are able to adapt and survive despite facing considerable challenges to their dominant position in government. Using general theories of party change from political science, the contributors to this volume explore just how dominant parties like the ANC can defer defeat and how parties that have lost power can come back and win again. Several chapters investigate the ANC – one of several 'dominant parties' that have begun to lose their shine. Other chapters look at the Chinese Communist Party; the Indian National Congress; the Workers' Party (PT) in Brazil; the United Malays National Organization (UMNO) in Malaysia; the Kuomintang (KMT) in Taiwan; and Mexico's Institutional Revolutionary Party (PRI). In conclusion, Anthony Butler sets out the key factors that reformers in the ANC should bear in mind when contemplating how to revive its fortunes.
About the Author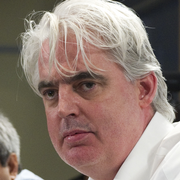 Anthony Butler is a Professor of Political Studies at the University of Cape Town. He has been a fellow of Emmanuel College, Cambridge, and director of the politics and administration programme at Birkbeck College, University of London. He is the author of Cyril Ramaphosa (Jacana Media and James Currey) and writes a regular column for Business Day (Johannesburg).
View Anthony's Facebook page HERE
Follow Anthony on Twitter HERE
Published by Jacana Media
ISBN: 9781431420193