If you don't choose your midlife crisis, your crisis will choose you.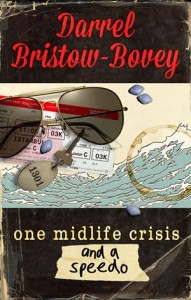 Darrel Bristow-Bovey has tried his best to deny to himself that he's getting older, but you can't hide from the truth in the changing-room mirror. One day, surrounded by sharks on a small boat in the Indian Ocean, he suddenly realises his midlife crisis is already under way. Running a gauntlet of bucket lists, prostate examinations and sexual misadventures, Darrel sets himself a task: to follow in the footsteps of Lord Byron and the Greek hero Hercules and swim across the Dardanelles in Turkey.
The only problem is that he's old and tried and lazy and can't swim very well. One Midlife Crisis and a Speedo is a warm, witty, eventually wise journey into the terrors and absurdities and grumpy compensations of middle age that will speak to every man and woman who has ever noticed that time is ticking by faster every day. 
Courtesy of Random House Struik, CLICK HERE to read an extract from One Midlife Crisis and a Speedo.  
About the Author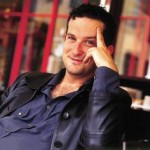 Darrel Bristow-Bovey is a screenwriter for television and film and works as a travel-writer and a weekly columnist for The Times. He was briefly a professional kick-boxer, in which capacity he was unsuccessfully investigated for match fixing, a story covered in his as-yet unpublished memoir, Ow! Stop doing that! He wrote the bestselling I Moved Your Cheese in 2001, The Naked Bachelor in 2002 and a collection of columns, But I Digress. His novel for young readers, Super-Zero, was awarded the Sir Percy Fitzpatrick Prize for fiction and he was a finalist for the Caine Prize for African Writing.
View Darrel's Facebook page HERE and follow him on Twitter HERE
Published by Zebra Press (An imprint of Random House Struik)
ISBN: 9781770227460