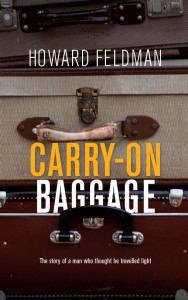 Howard Feldman was a high-flying commodity trader, living a seemingly perfect life, with a perfect wife and perfect children, in an unbelievably perfect world.
His tie was Hermès and belt Ferragamo (until the Hermès belt with the H became the item of choice), suits were Boss or Armani (little else would do unless it is custom made, but only in London and not by the tailors in Hong Kong as everyone knew that they aren't up to par). Shoes were Prada. Rolex was passé unless it was the Daytona. IWC was always acceptable, Hublot – too in your face, Cartier worked and Panerai said "I have class, have money and I am aware of the latest trends". Howard had two. Ties had to be skinny, unless you were not. Louis Vuitton luggage was "showy" unless plain black. Tumi roll-on, in black, with the briefcase that slides over the handle was a pre-requisite. Check-in baggage was embarrassing and very uncool even though you had more weight allowance than God…
But then this "King of Chrome" gets attacked. And attacked again. Then he gets sick. His business folds. And his carry-on baggage simply gets too heavy to hold.
As Howard unpacks his bags – both literal and metaphorical – he unravels all the "perfect" banners he has raised to the world, his family, his community and himself. He measures their value against a new benchmark of success, and reconsiders his life's travels from Zug to Zimbabwe, New York to Tel Aviv. Returning home to South Africa, he discovers not just the meaning of home, family and friendship, but also himself.
About the Author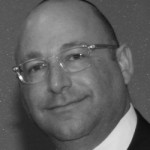 Howard Feldman is a businessman, philanthropist and social commentator. He is a commodity trader with a secret passion for writing and literature – something he tells no one about. He holds the position as Chairman of the Board of the SAJR, the only weekly Jewish focused newspaper in South Africa.
He is unashamedly Jewish, unashamedly South African, and unashamedly supportive of Israel. He is married to Heidi and has 5 children who he loves all the time but likes most of the time. He even has a daughter in law.
View Howard's website HERE and follow him on Twitter HERE
View Howard's Facebook page HERE
Published by Tracey McDonald Publishers
ISBN: 9780620626705