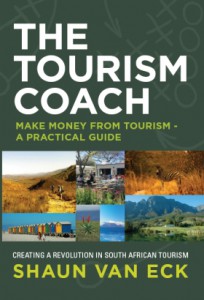 This is the first business book in South Africa written specifically for entrepreneurs in the tourism sector, from guesthouse owners and tour operators to food trucks and rickshaw drivers.
Shaun van Eck believes that in South Africa we are in danger of suffering what he calls a 'Kodak crisis':
"We can clearly see worldwide trends developing to more meaningful customer experiences but most tourism products are not responding to this challenge. We need to create a tourism revolution in South Africa and that is what The Tourism Coach aims to do."
The book covers marketing, service excellence and self-leadership and is written in short chapters in a highly relatable style. Each major step is a backed up by step-by-step templates that help the reader to complete the actions for their specific business.
About the Author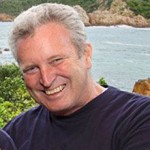 Shaun van Eck was CEO of Knysna Tourism until the end of 2012. Before that, he was the Marketing Manager of Sun International's The Boardwalk in Port Elizabeth and developed its brand to being rated as the most popular attraction in the Eastern Cape.
He was also Director of Tourism for Port Elizabeth, the 1999 CTA 'SA Tourism Marketer of the Year' and the 2002 IMM 'Eastern Cape Marketer of the Year'.
View Shaun's Facebook page HERE and follow him on Twitter HERE
Published by Tafelberg (An imprint of NB Publishers)
ISBN: 9780624071938