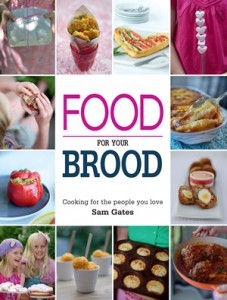 For cook Sam Gates, the best meals are those shared with the people we love, when the humblest ingredients, casually gathered, seem to magically turn into fine feasts. Written with refreshing honesty and humour, Food for your Brood throws out formality in favour of relaxed and vibrant meals to share with the special people in your life.
Whether you need a rocket under your everyday menu, or posh nosh for high days and holidays, this cookbook is packed with Sam's practical, innovative (and ruthlessly tested!) recipes that jump off the page, grab you by the hand and steer you at high speed towards the kitchen.
Gather your brood together and get cooking, sharing memories and laughter over plenty of good things to eat.
About the Author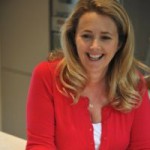 Sam Gates is a writer, cook, TV guru and mum. She's cooked fabulous food everywhere, from sushi in Italy and seaweed in Scotland to camp suppers for 60 hungry little Cub Scouts and potjiekos parties in the bush.
As Marketing Director of the United Kingdom's first food channel – Carlton Food Network (shown in South Africa on DSTV) – Sam helped promote Britain's top chefs and the launch of the channel in Africa. Working with fantastic, inspiring chefs all day, she kept quiet about her own love of cooking, but raced home every night to cook her heart out. When consultancy work with other channels inspired her to set up her own marketing consultancy, the BBC Food website was her first client.
As well as writing for magazines and working with small food producers, helping them market their products, Sam works with schools and charities, running baking sessions for kids who've never cooked before. Food for your Brood is her first book.
View Food for your Brood's website HERE and Facebook page HERE
Follow Sam on Twitter HERE
Published by Penguin Random House SA
ISBN: 9781432303273