The compelling story of the apartheid government's secret attempts to wage a global propaganda war.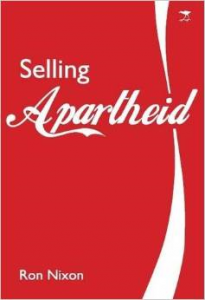 "This is an important story that needs to be told about the apartheid government's global lobbying effort …" – Eleanor Holmes Norton, US House of Representatives
"This is a tale of intrigue, rich characters and large chequebooks, played out in all the Western capitals. This book is for those who want to understand the full intricacies of the Washington–London–Bonn–Pretoria relationship during the years of white minority rule, and the tough strategic and moral questions it raised." – Anton Harber, Caxton Professor of Journalism, Wits University
Selling Apartheid tells the story of the South African propaganda campaign, run with military precision, which involved a worldwide network of supporters, including global corporations with business operations in South Africa, conservative religious organisations and an unlikely coalition of liberal US black clergy and anti-communist black conservatives aligned with right-wing Cold War politicians. A large focus of the campaign was put on the United States because as its one-time coordinator, Eschel Rhoodie, wrote: "America dominates Western thought as far as Africa is concerned." Not even the exposure of the programme by South African journalists in the late 1970s, which would bring down a president and send Rhoodie on the run, would stop the worldwide campaign. In fact, it would expand and morph into a much larger and subtler operation. It would end in the early 1990s, only after domestic problems caused the government to focus its energies on issues at home.
The book details interviews with many of the players, such as South African government ministers and civil servants, corporate leaders, anti-apartheid leaders and others, providing a behind-the-scenes look at the attempt to sell apartheid abroad. In addition, thousands of previously unreleased records from both the South African and the United States archives will help shed light on the scope of the campaign and reveal an astonishing story.
About the Author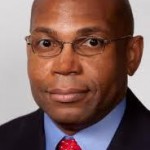 Ron Nixon is a Washington correspondent for the New York Times. He is a visiting associate in the Department of Media and Journalism Studies at the University of the Witwatersrand, where he teaches investigative reporting and data journalism. He has published an e-book, Operation Blackwash, and was a contributor to The Farrakhan Factor: African-American Writers on Leadership, Nationhood, and Minister Louis Farrakhan (Grover Press) and The American Civil Rights Movement.
Follow Ron on Twitter HERE
Published by Jacana Media
ISBN: 9781431421435