'Part of the balance of life lies in understanding that different days require different ways of eating…'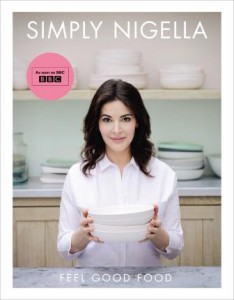 Whatever the occasion, food – in the making and the eating – should always be pleasurable. Simply Nigella taps into the rhythms of our cooking lives, with recipes that are uncomplicated, relaxed and yet always satisfying.
From quick and calm suppers (Miso Salmon, Cauliflower & Cashew Nut Curry) to stress-free ideas when catering for a crowd (Chicken Traybake with Bitter Orange & Fennel), or the instant joy of bowl food for cosy nights on the sofa (Thai Noodles with Cinnamon and Prawns), here is food guaranteed to make everyone feel good.
Whether you need to create some breathing space at the end of a long week (Asian-Flavoured Short Ribs), indulge in a sweet treat (Lemon Pavlova, Chocolate Chip Cookie Dough Pots) or wake up to a strength-giving breakfast (Toasty Olive Oil Granola), Nigella's new cookbook is filled with recipes destined to become firm favourites.
Simply Nigella is the perfect antidote to our busy lives: a calm and glad celebration of food to soothe and uplift.
About the Author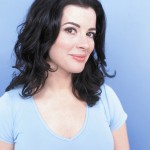 Nigellissima is something of a sentimental journey for Nigella Lawson. She lived and worked in Italy (as a chambermaid in Florence) when young, and read Italian at Oxford, before becoming a journalist and food writer. She is the author of eight bestselling books – How To Eat, How To Be A Domestic Goddess, Nigella Bites, Forever Summer, Feast, Nigella Express, Nigella Christmas and Kitchen – which, together with several successful TV series and her iPhone App, Nigella Quick Collection, have made hers a household name around the world. She is also a contributor to the Oxford Companion to Italian Literature. She lives in London with her family.
View Nigella's website HERE
Like Nigella's Facebook page HERE and follow her on Twitter HERE
Published by Penguin Random House
ISBN: 9780701189358