A prize-winning story of paternal love and powerful secrets.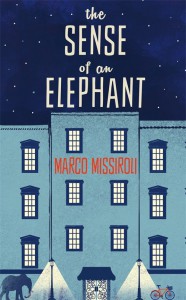 Pietro arrives in Milan with a battered suitcase full of memories, to take up a new job as concierge. Living in his palazzo are lost and eccentric souls: Poppi, a lawyer; Luciana and her son; and Luca, a doctor, whose wife Viola holds a secret that could destroy their marriage.
Right from the start Pietro has a special interest in Luca and his family, and soon he's letting himself into their apartment while everyone is out.
As his story emerges in snatches and flashbacks, each prompted by his case of treasures, we begin to find out what has brought him to be guardian here, so late in his life . . .
For readers of The Elegance of the Hedgehog and The Yacoubian Building, this is an atmospheric and unforgettable novel about the ties that bind.
About the Author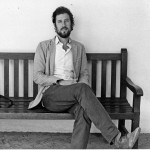 Marco Missiroli was born in Rimini, Italy. He is the author of the prize-winning novels Senza Coda, Il Buio Addosso and Bianco. The Sense of an Elephant was awarded the prestigious Campiello Prize in 2012. Marco writes for the culture pages of Corriere della Sera, and for Vanity Fair.
View Marco's Facebook page HERE and follow him on Twitter HERE
Published by Pan Macmillan
ISBN: 9781447241942