To celebrate her 14-year clean and sober birthday, Melinda Ferguson organises to take a R3.2 million Ferrari California out on a test drive for the day. Twenty minutes before she returns the car, she is involved in a spectacular car crash, during which she experiences a near-death collision.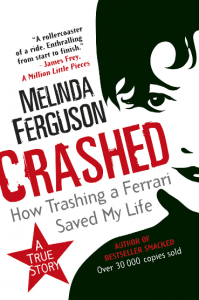 The crash is a catalyst for a series of life-changing events. Over the following months her long-term relationship implodes in a heart-ripping showdown of betrayal and deception. She is faced with a litany of legal and financial nightmares as a result of the Ferrari being written off, while certain members of the dog-eat-dog motoring journo industry relish in her downfall.
"The thing is that any fool should have been able to see that I was traumatised. Finding a Dutch lesbian in your man's bed, writing off a R3.2-million Ferrari, hardly sleeping for a year, facing the chop at work, watching your recent Ex-Boyfriend's penis snap, plus writing a book about a stump-legged, murder-accused athlete … Well, hello! Who wouldn't feel a tad fucking out of control?"
After she admits herself to a clinic to address her meltdown, in her trademark gritty tell-it-all and often hilarious style, she interrogates the controversial pharma-whore psychiatric industry as she is diagnosed and medicated over her three-week stay.
Ultimately Crashed sees Ferguson slowly coming to grips with the meaninglessness of outward material success as she embarks on a painful journey of introspection in search of intangible inner peace and self love in a crazy out of control world. It's South Africa's very own The Girl (Monk) Who Crashed (Sold) her (his) Ferrari.
Crashed is the highly anticipated final of the 3-part memoir trilogy, following in the steps of her South African bestsellers Smacked (2005)  and Hooked (2010).
About the Author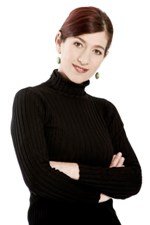 Melinda Ferguson began life as a nice, talented middle-class girl, becoming a prefect in high school in Johannesburg, excelling academically and being singled out as one of the most promising students.
After graduating from UCT drama school in 1988, she began performing and directing on the alternative theatre scene in Joburg. In 1993 a casual, experimental hit of heroin led her into a seven-year journey to drug hell, where she found herself in 1999 at the end of the dark and horror-filled road of crack cocaine and heroin addiction.
After losing everything, including her two sons, marriage, home and career, Ferguson cleaned up in September 1999. A long and challenging climb back to "normalcy" followed. In 2005 her bestselling memoir, Smacked, was published to critical acclaim.
Today she is reunited with her boys and is an inspirational speaker.
Like Melinda's Facebook page HERE and follow her on Twitter HERE
Published by Jacana Media
ISBN: 9781431422715