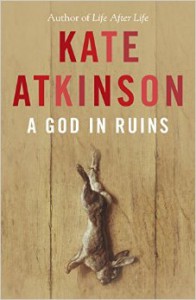 Kate Atkinson's dazzling Life After Life, the bestselling adult book this year to date in the UK, explored the possibility of infinite chances, as Ursula Todd lived through the turbulent events of the last century again and again.
In A God in Ruins, Atkinson turns her focus on Ursula's beloved younger brother Teddy – would-be poet, RAF bomber pilot, husband and father – as he navigates the perils and progress of the 20th century. For all Teddy endures in battle, his greatest challenge will be to face living in a future he never expected to have. A God in Ruins is a masterful companion to Life After Life, and will prove once again that Kate Atkinson is one of the finest novelists of our age.
About the Author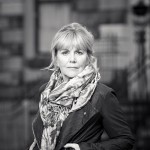 Kate Atkinson won the Whitbread (now Costa) Book of the Year prize with her first novel, Behind the Scenes at the Museum, and has been a critically acclaimed international author ever since. Her most recent four bestsellers featured the former private detective Jackson Brodie: Case Histories, One Good Turn, When Will There Be Good News? and Started Early, Took My Dog. She was appointed MBE in the 2011 Queen's Birthday Honours List.
View Kate's website HERE
Like Kate's Facebook page HERE
Published by Struik International (An imprint of Penguin Random House)
ISBN: 9780385618717