A gripping and poignant love story about a privileged young woman's personal awakening as she experiences the devastation of World War II in a remote village in the Scottish Highlands.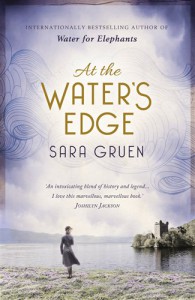 After embarrassing themselves at the social event of the year in high society Philadelphia on New Year's Eve of 19 are cut off financially by Ellis's father, a former army Colonel who is already ashamed of his colour-blind son's inability to serve in WWII.
To Maddie's horror, Ellis decides that the only way to regain his father's favour (and generosity) is to succeed in a venture his father attempted and very publicly failed at: he will hunt the famous Loch Ness monster and when he finds it he will restore his father's name and return to his father's good graces.
In January 1945 they hitch a ride on a ship across the Atlantic while the war is still raging all around them. And Maddie, now alone and virtually abandoned in a foreign country, must begin to work out who she is and what she wants – the vacuous life she left behind or something more real?
What she discovers – about the larger world and about herself –opens her eyes not only to the dark forces that exist around her but to the beauty and surprising possibilities of life.
About the Author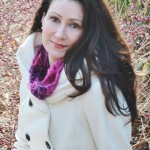 Sara Gruen is the internationally bestselling author of Water for Elephants and Ape House. Her works have been translated into forty-three languages and have sold more than ten million copies worldwide. Water for Elephants was adapted into a major motion picture starring Reese Witherspoon, Rob Pattinson, and Christoph Waltz. She lives in Western North Carolina with her husband and three children.
View Sara's website HERE
Like Sara's Facebook page HERE and follow her on Twitter HERE
Published by Jonathan Ball Publishers
ISBN 9781473604711