'There are many suns,' he said. 'Each day has its own. Some are small, some are big. I'm named after the small ones.'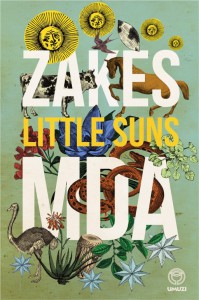 It is 1903. A lame and frail Malangana – 'Little Suns' – searches for his beloved Mthwakazi after many lonely years spent in Lesotho. Mthwakazi was the young woman he had fallen in love with twenty years earlier, before the assassination of Hamilton Hope ripped the two of them apart.
Intertwined with Malangana's story, is the account of Hope – a colonial magistrate who, in the late nineteenth century, was undermining the local kingdoms of the eastern Cape in order to bring them under the control of the British. It was he who wanted to coerce Malangana's king and his people, the amaMpondomise, into joining his battle – a scheme Malangana's conscience could not allow.
Zakes Mda's fine new novel Little Suns weaves the true events surrounding the death of Magistrate Hope into a touching story of love and perseverance that can transcend exile and strife.
About the Author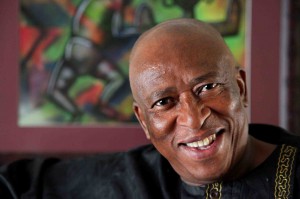 Zakes Mda is the author of the novels Ways of Dying and The Heart of Redness, among many others. He was born in the Eastern Cape, but spent his early childhood in Soweto, finishing his school education in Lesotho. He is a prolific writer of novels, plays, poems and articles for academic journals and newspapers, and his writing has been translated into twenty languages. His creative work also includes painting, and theatre and film productions. Mda, whose forebears were exiled from Qumbu to Lesotho after the assassination of Hamilton Hope, is a recipient of South Africa's Order of Ikhamanga. He is based in Athens, Ohio, where he spends his time writing and teaching.
Follow Zakes on Twitter HERE and like his page on Facebook HERE
Published by Umuzi (An imprint of Penguin Random House)
ISBN: 9781415209042