Readers of all ages and walks of life have drawn inspiration from Elizabeth Gilbert.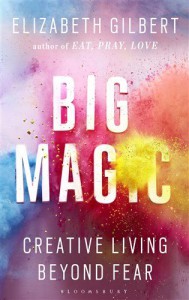 Now, this beloved author digs deep into her own life to share her wisdom and unique perspective about creativity. With profound empathy and generosity, she ponders the mysterious nature of inspiration, asking us to embrace our curiosity, tackle what we most love and face down what we most fear. Whether we are looking to create art, address challenges in our work, give ourselves permission to embark on a dream long deferred, or simply to infuse our everyday lives with more mindfulness and passion, Big Magic cracks open a world of wonder and joy.
About the Author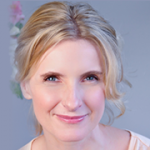 Elizabeth Gilbert is the Number One New York Times bestselling author of Eat Pray Love and several other internationally bestselling books of fiction and non-fiction. Her story collection Pilgrims was a finalist for the PEN/Hemingway award; The Last American Man was a finalist for both the National Book Award and the National Book Critics Circle Award. Her follow-up memoir to Eat Pray Love, Committed, became an instant Number One New York Times bestseller. She has published two novels, Stern Men and The Signature of All Things, which was longlisted for the Baileys Women's Prize for Fiction and shortlisted for the Wellcome Book Prize. She lives in New Jersey.
View Elizabeth's website HERE
Like Elizabeth's Facebook page HERE and follow her on Twitter HERE
Published by Jonathan Ball Publishers
ISBN: 9781408866740