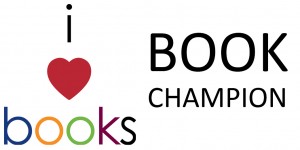 There is only so much media space given to journalists who interview writers, and review books. And these journalists are busy people; they receive pitches from publicists every day.  Not just for South African books either – our talented local authors compete for space against the new, big, international book releases.
So, with only so much space (far too little), and so many new books published each month, many South African books that should be written about in the media, and South African authors who should be interviewed, simply are never afforded the opportunity.
I don't like this 'falling through the cracks' syndrome!
I want to find people – just every day ordinary people – who love to read.  Who will champion a deserving book.  Who will help get word-of-mouth started by discussing, blogging, Facebook-ing, tweeting, and emailing everyone in their circle – be they friends, family, acquaintances, colleagues, book club members, the local community newspaper, a child's teacher, the hairdresser and the local bookshop who does not stock the book.
What do you get out of it? A free book, and the pleasure of discovering an author and being instrumental in the marketing of his/her book.
What does the author get out of it? Exposure from an unexpected source, that will result in additional book sales.
ARE YOU INTERESTED IN BECOMING A BOOK CHAMPION?
Yes? Then please click on this link to download a quick questionnaire (I want to play matchmaker between a book and a person, and I need to know what you like to read): Book Champion Questionnaire
Please email the completed document to me on tracey@ilovebooks.co.za.