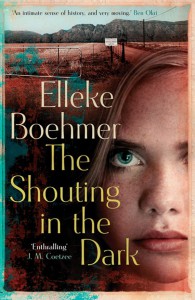 Late at night Ella watches her elderly father on the veranda, raging at the African sky. Caught between her mother's mysterious grief and her father's shattering wartime experiences, between the Holland of their past and apartheid South Africa, Ella fights hard to make it through her childhood in one piece. Her one enchantment is her forbidden love for the teenage gardener, Phineas. Years later, as an activist seeking political refuge in the Netherlands, Ella discovers her father never registered her birth. Now she must confront her father's ghosts, and create a new future for herself.
'Unforgettable prose about an extraordinary time and place … The delicate intersection between the personal and the political has seldom been so skilfully explored; readable, tangible and haunting.' – Naomi Wolf
About the Author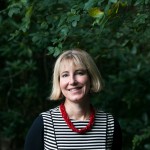 Elleke Boehmer is the author of Screens against the Sky (short-listed David Hyam Prize, 1990), Bloodlines (shortlisted SANLAM prize), and Nile Baby(2008), and also the short-story collection Sharmilla and Other Portraits (2010). Her edition of Baden-Powell's Scouting for Boys was a 2004 summer bestseller. Her acclaimed biography of Nelson Mandela (2008) has been translated into Arabic, Malaysian, Thai, Kurdish, Portuguese and Brazilian Portuguese. She has published several other books including Stories of Women (2005), the anthology Empire Writing (1998), and Indian Arrivals: Networks of British Empire (2015). She is a judge of the Man Booker International Prize 2015 and lives in London.
View Elleke's website HERE
Like Elleke's Facebook page HERE and follow her on Twitter HERE
Published by Jacana Media
ISBN: 9781431422333