A contemporary drama that explores the theme of motherhood, loss and forgiveness through the experience of three victims of a horrible accident.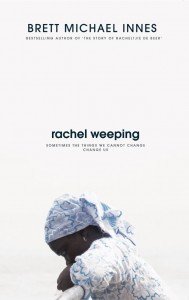 "This job was money. It was the roof over her head. It was what kept her parents alive and what allowed her to remain in South Africa legally. She knew how hard it was to find stable work, especially as a domestic worker when there were ten other women ready and willing to do your job for half the wages. She had seen the trucks at the border post taking illegals back to Mozambique and had heard the stories of the weeks spent in detention centres if you were caught in South Africa without a work visa."
She had no choice.
Rachel Nyaga, a Mozambican domestic worker living in Johannesburg, is forced to make a life-changing decision after her young daughter dies whilst under the care of her South African employers, Chris and Michelle Jordaan. She can either leave her job and return to poverty stricken Mozambique, losing her income, visa and means of supporting her parents, or continue working for the people responsible for the death of her child.
Trapped by circumstance, she decides to stay but things become even more complicated when she finds out that the Jordaans are expecting their first child. Held together in guilt and shame, fear and desolation, Rachel, Michelle and Chris recognise that while their lives are now forever and inextricably linked in an unending nightmare, somehow they will need to break free if they are to survive.
The novel has already been adapted for the silver screen as an Afrikaans/English language film entitled 'Sink' and stars local talent Anel Alexander (Faan se Trein), Shoki Mokgapa (The First Grader) and Jacques Bessenger (Ballade vir 'n Enkeling). Brett directed the film, which will premiere at the kykNET Silwerskerm Festival in August 2015, and he is preparing to travel with the film as it makes its way through the international festival circuit.
About the Author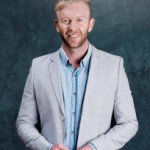 Born in 1983 in Johannesburg, South Africa, Brett Michael Innes spent three years working as a documentary photographer and filmmaker with various NGOs, a position that has seen him and his camera travel into war zones and malnutrition clinics across the continent. In 2012 Brett turned his focus to feature films and literature and his first novel, The Story of Racheltjie de Beer, became a bestseller, hitting top positions on both local and international book charts.
View Brett's website HERE
View Brett's Facebook page HERE and follow him on Twitter HERE
Published by Tracey McDonald Publishers
ISBN: 9780620634816