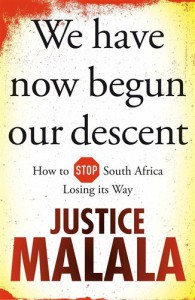 12 FEBRUARY 2015. The South African secret services block the cellphones of journalists covering Parliament. Opposition party members are violently thrown out of the House. President Jacob Zuma – accused of corruption on a grand scale – laughs uproariously. Where is the country of Nelson Mandela headed?
The institutions of democracy are falling apart or being captured by a narrow and deeply corrupt elite built around Zuma. Its infrastructure is collapsing. Its economy cannot provide succour to the eight million who don't have jobs. Protests over service delivery are on the rise. Does South Africa have the resolve and the leadership to stem the slide?
In a devastating, searing, honest paean to his country, renowned political journalist and commentator Justice Malala forces South Africa to come face to face with the country it has become: corrupt, crime-ridden, compromised and its institutions captured by a selfish political elite that is bent on enriching itself at the expense of the increasingly marginalised masses.
In this deeply personal reflection, Malala's diagnosis is devastating: South Africa is on the brink. He does not stop there. Malala believes that we have the ingredients to turn things around: our lauded Constitution, our wealth of talent, our history of activism and a democratic trajectory that can be used to stop the rot from setting in. But he has a warning: South Africans need to wake up now, or else they will soon find their country has been stolen.
About the Author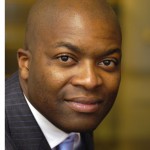 Justice Malala is one of South Africa's most well-known political analysts.  He was founding editor of This Day newspaper, publisher of the Sowetan and Sunday World, and Sunday Times correspondent in London and New York. He writes a weekly column and presents a weekly TV talk show The Justice Factor.
View Justice's website HERE and follow him on Twitter HERE
Published by Jonathan Ball Publishers
ISBN: 9781868426799