Helen Zille said of Eusebius McKaiser:
'Don't give him oxygen. He wants a controversy. Narcissism in extremis. Attention seeking.' (Twitter, September 2013)
 McKaiser says of Zille: 
'I think Helen Zille is a good leader.'
… but he also says:
She is the wrong person to have a crack at leading the party to a victory against the ANC beyond 2014.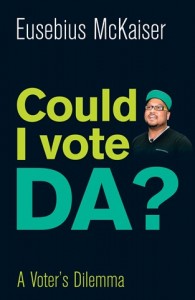 Trying to decide who to vote for in South Africa can be extremely difficult. A black and white issue for some, but shaded with grey for many.
Much has been written about the ANC, their past, their future, their strengths and their shortcomings, but what about the official opposition? Could the DA be a political home for you? Eusebius McKaiser explores this question from a variety of angles – what do the DA get right? What do they get wrong? Is black discomfort with the DA a matter of policy or maybe a question of tone? Do the DA really "get" what worries their critics? Read Could I Vote DA? and make up your own mind.
About the author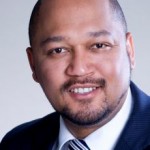 Eusebius McKaiser is a political and social analyst at the Wits Centre for Ethics. He is also a popular radio talk show host, a top international debate coach, a master of ceremonies and a public speaker of note. He loves nothing more than a good argument, having been both former National South African Debate Champion and the 2011 World Masters Debate Champion. His analytic articles and columns have been widely published in South African newspapers and the New York Times. McKaiser has studied law and philosophy. He taught philosophy in South Africa and England.
Follow Eusebius on Twitter HERE
View Eusebius' page on Facebook HERE
Published by Bookstorm 
ISBN 9781920434557