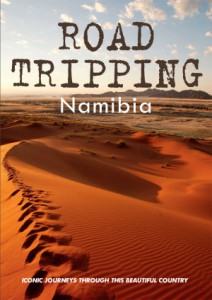 Road Tripping Namibia will take you on an iconic journey through this truly beautiful country. Namibia is a land of contrasts with miles of beautiful rolling sand dunes as well as breath-taking landscapes, as well as diverse and bountiful bird and wildlife.
The book covers 15 iconic road trips, all perfectly manageable in a normal sedan, showcasing the highlights of Namibia together with great overview maps and stunning photographs.
Routes include: Namib Route, Diamond Towns and Wild Horses, Adventure Route, Ai/Ai Richtersveld Transfrontier Park, Kalahari Route, Windhoek Passes, Floral Route, 'Twitching' Namibia – A Birder's Paradise, Kavango and Zambezi, Cultural Route, Kunene and the Four 'O's, Wildlife Route, Rocks and Rock Art, Damaraland and the Kaokoveld, Skeleton Coast – An Angler's Paradise.
For each route you can map your driving distance, see the driving time, look at the highlights, check the driving conditions, child-friendly ratings, logistics, low-slung vehicle ratings, emergency numbers and see the author's tips as well as when best times are to visit the area.
This book is a must-have for any adventure traveller or tourist wanting to experience the back roads throughout Namibia.
With Road Tripping Namibia travelling in Namibia becomes a journey of adventure and discovery, so hop into your car and explore Namibia as you never have before.
About the Author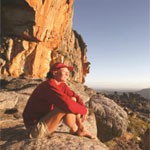 A freelance photojournalist and the editor of Nightjar Travel magazine, Fiona has an enviable life of travelling and adventuring, all in the name of work.
She has driven the length and breadth of South Africa researching numerous books on hiking, scuba diving, mountain biking, flowers (yes, flowers!) and other adventures.
Follow Fiona on Twitter HERE
Published by Map Studio
ISBN: 9781770266414