This is the real-life story of Trevor Vilakazi, son of a domestic worker, who was raised by the white family for whom she worked.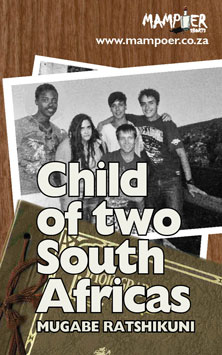 Trevor grew up in middle-class suburbia, living the life of a kid from an affluent, white family. The white family treated him as one of their own children and gave him everything they could to give him a better shot at success in life. The language he grew up speaking was English, the food he grew up eating was 'white'.
But when Trevor was midway through high school, his life changed. The family moved away from Johannesburg. Suddenly, Trevor found himself in the harsh environment of Diepsloot informal settlement where he became an outsider: insecure, bullied and teased. The culture and language barriers he now faced changed his life. Trevor's unusual story as a 'coconut' in Diepsloot provides a fascinating glimpse into the ambiguities of race relations in the post-apartheid South Africa.
About the author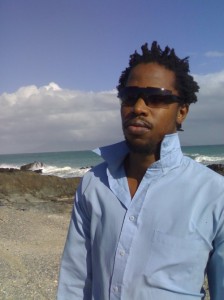 Mugabe publishes the fortnightly newsletter of the Diepsloot Community (Diepsloot.com) aimed at promoting citizen journalism and giving the community a platform to communicate with the outside world. He also founded a website of pan-African commentary by young African writers (feintandmargin.com). Mugabe has a BA Degree in Philosophy, Politics and Economics from UNISA. He spent six years as a student pastor for His People Church at the University of Cape Town. Mugabe's MampoerShort was made possible through Mampoer's Mentorship Programme, and was financed by the Kgolo Trust, which supports young black writers.
You can follow Mugabe on Twitter HERE and like his page on Facebook HERE
e.BOOK DETAILS
LENGTH: 10 000 words
READING TIME: ± 50 minutes
eISBN: 978-0-9921903-2-3
PRICE: $2.99
FORMAT: e.book

It's a beautiful, warm, typical Johannesburg Saturday evening and four teenagers are home alone, watching television and drinking rum with tequila shots in between whilst their parents are out jolling. These kids are all buddies who go to Fourways High School, a co-ed public school situated in the middle of affluent middle-class suburbs in northern Johannesburg: Bryanston, Lonehill, Randburg, Chartwell, Magaliessig, Jukskei Park, and Northriding.
A doccie comes on which piques their interest. Immediately the conversation stops as they focus on the television screen. The documentary is about a community called Diepsloot, the 'ugly child', if you will, of northern Johannesburg (at least that's what the popular narrative says).
Diepsloot is a post-1994 informal settlement in northern Johannesburg, with government-built, small, one-roomed houses, commonly known as RDP houses, and a seemingly endless collage of shacks. It is known as a hub of crime, xenophobia, HIV/Aids, violence, teenage pregnancy, extreme poverty, service delivery protests and any other post-1994 South African negative phenomenon that you can think of.
True to form, the documentary is about xenophobia in Diepsloot. It shows a mob beating to death an innocent migrant for the 'crime' of being a foreigner. In between the gory scenes, they interview community members who aggressively state that they don't want foreigners in their midst and will be doing everything they can to remove them, even if it takes violence to do so.
These teenagers in Fourways, growing up in middle-class suburbia, sheltered and far removed from this 'other' South Africa, are shocked and repulsed by what they see. They can't fathom how any human being can do this to another human being. They feel far removed from these 'hooligans' who live 'on the other side'. One of them turns to the others and says, "What kind of people live there?"
Amongst this group of youngsters is a chap called Trevor Vilakazi, the only black kid in the group (a 'new South African' racially-mixed bunch). Unbeknown to the other kids, he actually lives in Diepsloot, something he has kept a secret from his mates.
Trevor is that most interesting of 'new South African' kids – raised by a white family for whom his mom worked as a domestic worker. He grew up in middle-class suburbia and lived the life of a kid from an affluent white family – in his case, the Friedmans. They treated him as one of their own and gave him everything they could in order to give him a better shot at success in life. They made sure he attended some of the best schools in northern Johannesburg and contributed to his school fees. His mother has only been too grateful for the help they gave her son and like all mothers, wants to see her son succeeding in life and breaking the cycle of poverty within the family.
For Trevor, growing up as he did, places like Diepsloot were once a far-off reality. His reality was northern Johannesburg suburbia and all the perks that come with living in that kind of space. But when he was midway through high school, his life changed.