"In these pages I embrace our nation's creative diversity and share some of the pieces that delight me. Craft Art in South Africa: Creative Intersections endeavours to inspire, encourage and bring joy." - Elbé Coetsee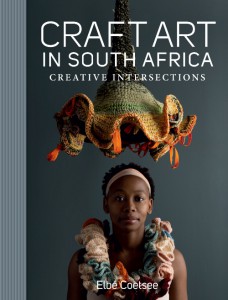 Much has changed since Craft Art in South Africa was published in 2002. This follow-up edition highlights the renewed sense of creativity and inspiration that is sweeping across the country against all odds. South African craft artists proliferate in these precarious economic times and maintain their artistic integrity with perseverance and passion. This book showcases the versatility and skill of some of the many artists working in South Africa today.
It takes pride in the wide variety of tactile craft art works created, and explores the interdisciplinary nature of creativity through the examination of beading, basket weaving, ceramics, fibre art, glass sculpture, metal and wirework, recycling, and wood carving. It rejoices in the sharing of skills between cultures, and in the sharing of creative knowledge towards upliftment and employment. But above all, it celebrates the craft artists themselves and honours their sheer ingenuity.
About the Author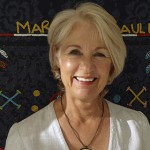 Dr Elbé Coetsee established the Mogalakwena Craft Art Development Foundation (MCADF) at the end of 1994. MCADF specialises in the training of multiple skills: embroidery, bead work, candle making, sewing, basket weaving, contemporary furni-ture weaving, screen printing and cement work, amongst others.
She travelled South Africa for four and a half years, researching craft art – craft artists and craft art markets, collectors and retailers. She has been appointed as curator of all handwork at the 2015 Design Indaba. She lives in Cape Town.
View Mogalakwena Craft Art Development Foundation's website HERE
View Elbé's Facebook page HERE
Published by Jonathan Ball Publishers
ISBN: 9781868426140