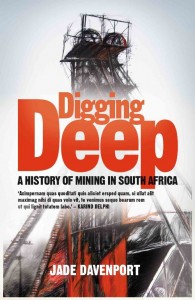 Before the advent of its great mineral revolution in the latter half of the 19th century, South Africa was a sleepy colonial backwater whose unpromising landscape was seemingly devoid of any economic potential. Yet lying just beneath the dusty surface of the land lay the richest treasure trove of gold, diamonds, platinum, coal and a host of other metals and minerals that has ever been discovered in one country. It was the discovery and exploitation of first diamonds in 1870 and then gold in 1886 that proved the catalyst to the greatest mineral revolution the world has ever known, which transformed South Africa into the greatest industrialised power on the African continent. Here for the first time is the complete history of South Africa's phenomenal mineral revolution spanning a period of more than 150 years, from its earliest commercial beginnings to the present day, incorporating seven of the major commodities that have been exploited.
Digging Deep describes the establishment and unparalleled growth of mining, tracing the history of the industry from its humble beginnings where copper was first mined on a commercial basis in Namaqualand in the Cape Colony in the early 1850s, to the discovery and exploitation of the country's other major mineral commodities. However, this is also the story of how mining gave rise to modern South Africa and how it compelled the country to develop and progress the way in which it did. It also incorporates the stories of the visionary men – Cecil Rhodes, Alfred Beit, Barney Barnato, Sir Ernest Oppenheimer, Sammy Marks and Hans Merensky – who pioneered and shaped the development of the industry on which modern South Africa was built.
About the Author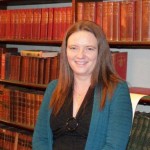 Jade Davenport, the author of Digging Deep: A History of Mining in South Africa, is a historian, journalist and columnist based in Johannesburg. Since early childhood Jade's passion has been rooted in the history of South Africa, a passion stemming largely from many holidays spent exploring the historical landscape of the country.
After completing her undergraduate and Honours degrees in Historical Studies at the University of Cape Town, Jade began writing for Mining Weekly in 2005. She has worked for the publication in various capacities, from features writer, news reporter, freelance correspondent and columnist, for the last nine years.
In 2007, Jade married her passion for history with her growing interest in the subject of the South African mining industry through a Master of Arts degree at the University of Cape Town.
Over the last few years Jade's focus has evolved to encompass the active promotion and preservation of South Africa's mining heritage.
View Digging Deep's Facebook page HERE
Follow Jade on Twitter HERE
Published by Jonathan Ball Publishers
ISBN: 9781868424238