In Disrupt Yourself, innovator and digital media expert Jay Samit reveals how to achieve your goals and permanently alter the status quo through the art of self-disruption.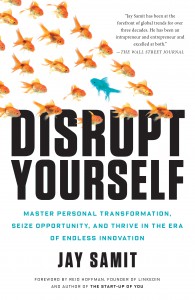 In today's ever-changing and often-volatile business landscape, adaptability and creativity are more crucial than ever. Samit describes how specific strategies that help companies flourish – challenging assumptions, pinpointing one's unique value, and identifying weaknesses in the structure of current industries – can be applied at an individual level. Incorporating stories from his own experience and anecdotes from other innovators and disruptive businesses – including Richard Branson, Steve Jobs, YouTube, the BBC, Virgin Media and many more – Samit shows how personal transformation can reap entrepreneurial and professional rewards.
Disrupt Yourself offers clear and empowering advice for anyone looking to break through a creative barrier; anyone with a big idea but no idea how to apply it; and for anyone worried about being made irrelevant in an era of technological transformation. This engaging, perspective-shifting book demystifies the mechanics of disruption for individuals and businesses alike.
About the Author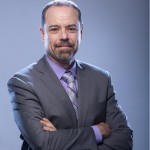 Jay Samit has been described by Wired magazine as 'having the coolest job in the industry.' He is a leading technology innovator who has raised hundreds of millions of dollars for startups; sold companies to Fortune 500 firms; taken companies public; and partnered with some of the world's biggest brands, including Coca Cola, McDonald's, General Motors, United Airlines, Microsoft, Apple, Verizon and Facebook. Samit is CEO of SeaChange International, a leading global multi-screen video software company. A technology innovator and entrepreneur, he was a senior advisor to LinkedIn and was appointed to the White House initiative for education and technology by President Bill Clinton. An adjunct professor of entrepreneurship at USC's Viterbi School of Engineering, Samit is the host of the Wall Street Journal Startup of the Year series.
View Jay's website HERE
View Jay's Facebook page HERE and follow him on Twitter HERE
Published by Pan Macmillan
ISBN: 9781509802883