Between the 16th and 18th centuries a number of European ships involved in trade with the East came to grief on the south-east African coast, the most famous being the Grosvenor (1782). In almost all cases there were survivors, both passengers and crew, whose stories were later recounted and written down. And what stories these are!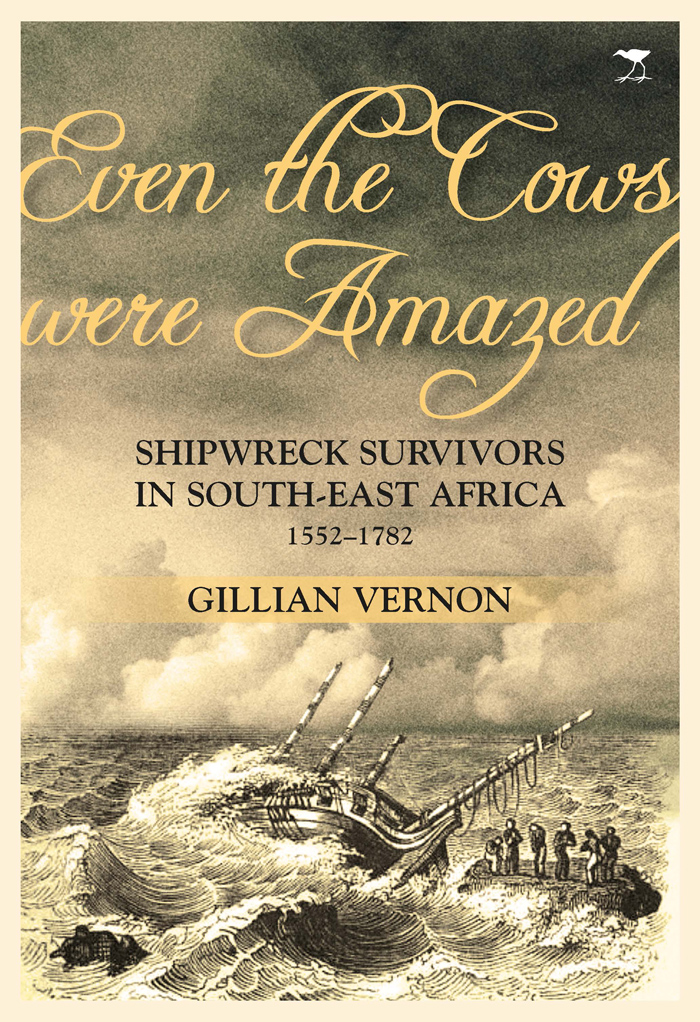 Many parties undertook epic journeys on foot from the wreck site to reach places where they might be rescued. The survivors of Portuguese vessels headed north towards present-day Mozambique, where it was known that Portuguese trading vessels occasionally made anchor. The Dutch and the British, on the other hand, headed west towards the Cape. These hazardous journeys involved great feats of endurance for the survivors, who tramped by foot for hundreds of kilometres through unknown territory and met (and bartered with) local people along the way whom common stereotypes of the time demonised as hostile savages.
Even more remarkably, a few parties of survivors constructed their own small ships from the wreckage and sailed off to seek rescue.
About the author
Gillian Vernon, who was formerly director of the East London Museum, has studied and researched the narratives of the survivors and she has travelled along the routes that some of the overland parties followed and visited Mozambique in order to determine exactly where they went. In this book, which is based on her recent PhD dissertation, she retells the story of the survivors' experiences and examines why some parties managed to survive much better than others – usually, because of good leadership and respectful dealings with the local people. She also describes how, instead of seeking rescue, many slaves who survived from the wrecks, and some Europeans too, decided to settle in Africa, where they managed to integrate well in local society, so much so that when rescue parties later came across them, they refused to leave and return to Europe.
Published by Jacana Media
ISBN: 9781431408009