My name is Samantha and I'm an alcoholic.
"At the time of writing, I've been sober for 13 years, 11 months and 16 days. And yes I still count. I promised I would never speak about it publicly until my children understood what that meant, that mommy was an alcoholic. I think they may have understood long before I did."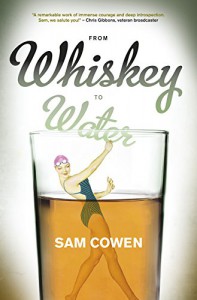 From Whiskey to Water is the no-holds-barred memoir by one of South Africa's most loved radio talk show hosts, Sam Cowen. Having kept her alcohol addiction well away from the public eye for over 14 years, in this tell-all tale, Sam finds the courage to talk about her struggle with her addiction to whiskey, food and finally to a passion that saved her life – marathon swimming. Told in her characteristically hilarious dead-pan style, this is one of the bravest books you'll read this year.
"So this is a book on how I stopped drinking? No, it's not. It's how I stopped drinking, started eating, became clinically severely obese, stopped eating (everything that wasn't nailed down) and swam my way to freedom. No, it's not. It's actually about addiction and learning and sadness and anxiety and love and drive. It's about channelling the unchangeable into the miraculous. It's about dragons and learning how to put them to sleep when you can't slay them. It's about being my own Daenarys."
About the Author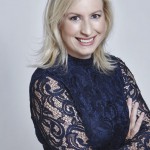 Sam Cowen is the longest-running female morning show host in the country, having worked Joburg's biggest breakfast show on 94.7 for over 18 years with radio icons Jeremy Mansfield and Darren Whackhead Simpson. In 2015 she replaced Jenny Crwys-Williams on the wildly popular 1pm–3pm slot in 702. She currently co-hosts the Weekend Breakfast show on 702/Cape Talk with Africa Melane. Sam is also the bestselling author of Waiting for Christopher and Good Enough Mother, two popular books on motherhood.
View Sam's Facebook page HERE and follow her on Twitter HERE
Published by Jacana Media
ISBN:   9871920601720