Welcome to the next chapter of your driving education.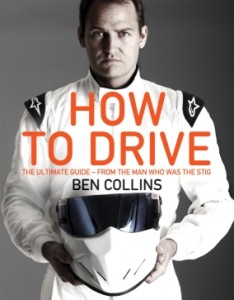 Former Top Gear Stig, Ben Collins, shares expert skills and wisdom refined over a twenty-year career as one of the best drivers in the world – from Le Mans Series racing to NASCAR, piloting the Batmobile and dodging bullets with James Bond.
Ben's philosophy of anticipation, smoothness and speed, honed over thousands of hours of elite-level performance, is really about economy of motion – which also gives you greater control, safety and fuel efficiency. This book is about driving better, not faster.
About the Author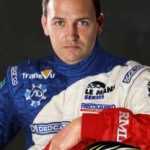 Ben Collins was born in Bristol before moving to California, where he competed as a junior Olympic standard swimmer. When a career as a fighter pilot was cut short by a visit to the optician, Ben switched to cars.
He won races in every category from Formula Three to Le Mans Sportscars and GT, and captured the European ASCAR title. When a lack of funding curtailed his racing career, Ben joined the Army Reserves. He also worked as a Hollywood stuntman. In 2003 he became the anonymous fourth presenter, known as The Stig, of Top Gear, coaching celebrities, organising car chases and testing hundreds of priceless cars.
Eight years and thirteen series on, his alter ego is recognised by millions around the world. Ben lives in the West country with his wife Georgie and three children.
View Ben's website HERE
View Ben's Facebook page HERE and follow him on Twitter HERE
Published by Pan Macmillan
ISBN: 9781447272854