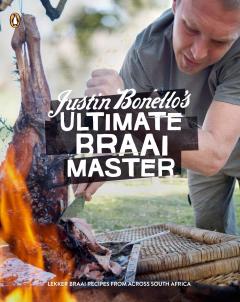 I have just received my copy of Justin Bonello's Ultimate Braai Master and it's a feast for the eyes, and not too good to look through if you skipped lunch.
In Justin's introduction, and this is so true, he says:
'In every group of friends across the length and breadth of South Africa there is always one Braai Master, that girl or guy that we trust to hold the tongs and create memories around a fire.  Problem is, in that circle of friends, we rarely get any new blood with new ideas so, year in and year out, rain or shine, we braai the same lamb chops, the same chook and use the same tricks of the trade.  Our braai universe has remained unchanged … until now.'
The braai universe has certainly opened up with this cook book, and I'm definitely going to give the Apple Tart, on page 29, a try.