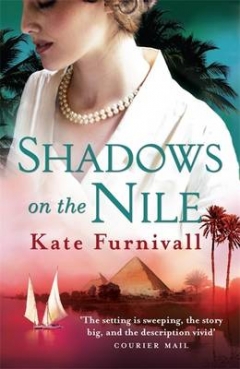 If you are a fan of historical fiction then add Kate Furnivall's new book, Shadows on the Nile, to your reading list.
Kate says, 'There is an element in the story that will come as a surprise, I think. It goes in a different direction from my other books – but I'm not going to reveal it here. You gotta read it to discover what it is! I hope you enjoy the journey.'
Shadows on the Nile is a dramatic story of adventure, excitement, love and romance – set in Egypt, 1932.  Her other books are set during these periods:
The White Pearl - Malaya, 1941
The Jewel of St Petersburg - Russia, 1910
The Russian Concubine - China, 1928
The Concubine's Secret - China, 1929
Under a Blood Red Sky - Siberia, 1933
Click HERE to visit Kate's website.
Recommended Retail Price: R220 / *I Love Books Price: R200 (free delivery any where in South Africa)
*I Love Books Price – valid until 31 January 2013.
If you would like to order Shadows on the Nile please email me at tracey@ilovebooks.co.za.