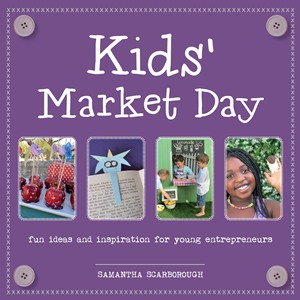 Kids' Market Day will inspire entrepreneurship from a young age via 30 projects that are easy and fun to achieve. From colourful projects like Pet rocks, Button Bracelets and Animal masks to some tasty options like Marshmallow sticks, Milkshakes and Biscuit Monsters. Most of the projects are also practical and can be used around the house or garden, the Bird feeders, Piggy banks and Herb Pots are just some examples of these useful projects.
Every project is accompanied by full-colour and inspiring photography and step-by-step directions on how to make products that will ensure an exciting and profitable market day! Kids can use their own initiative and creativity when decorating their stalls, although a general guideline of how stalls can be styled and decorated to attract customers has also been included.
The focus of Kids' Market Day is on hand-crafted products and the main material in each project is often something that can simply be recycled from daily supplies in and around the house. Best of all, the projects will give moms and dads exciting projects to do with their kids!
OOK BESKIKBAAR IN AFRIKAANS 

About the Author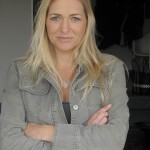 Samantha Scarborough runs her own children's interior décor company, Kids Decor, and is the author of three books on the subject, including Children's Rooms, published by Struik Lifestyle. As a parent herself, she is motivated to write books that will inspire other parents to encourage creativity in their children.
Visit Sam Scarborough's website HERE

View Kids Decor Designs' Facebook page HERE
Published by Struik Lifestyle (An imprint of Random House Struik)
ISBN: 9781432303228